Planning a kitchen remodel can feel like an overwhelming process. Besides picking out new cabinets, coordinating contractors, and ordering matching appliances, it can be easy to let important details, like countertop materials, slip through the cracks.
However, letting such an important part of your remodel wait until the very last second is a big mistake. After all, your kitchen countertop needs to match your overall design concept, lifestyle, and budget. That's why we've outlined the most common materials used for kitchen counters below.
1. Soapstone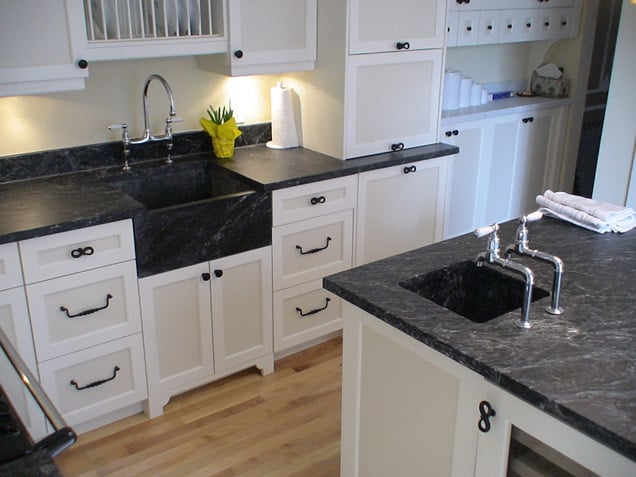 It's really no wonder why soapstone is such a common choice for kitchen countertops. After all, it's durable, beautiful, and doesn't need to be sealed. However, you'll want to make sure that you select a soapstone hard enough for your needs; some varieties are softer and are thus more likely to chip or scratch.
2. Concrete

As surprising as it may be, concrete isn't just for driveways and garage floors anymore. In fact, thanks to a variety of stenciling, stamping, and staining options, your concrete countertop can be made to look like just about anything.
3. Granite

Many homeowners feel strongly that the look of granite just can't be beat. After all, it's hard to match the luxurious feel that granite counters bring to a home. However, granite is one of the more expensive options out there. That being said, you do get quite a bit of bang for your buck thanks to the material's durability and variety.
4. Tile

Want to add a fun style, texture, or color in your kitchen? Then you should consider going with a tile countertop. Far too many homeowners assume that tile in a kitchen should only be used for a backsplash or flooring. However, since tile is durable, affordable, and fairly easy to repair, it also makes a great counter. If you do choose tile, please remember that the grout lines can be difficult to keep clean if they aren't properly sealed.
5. Laminate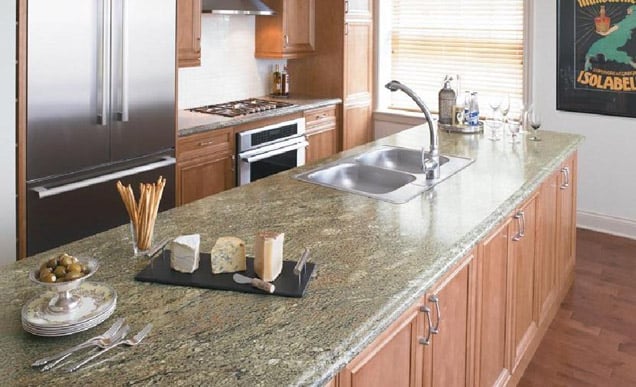 Thanks to limitless variety, easy care, and affordability, many homeowners on a budget choose laminate countertops. If you're worried about durability, consider how often you'd like to update your kitchen's look; laminate is cheap enough that getting new counters every so often won't break the bank.
Once you start the kitchen countertop selection process, don't let yourself get overwhelmed. Stay on task by listing what qualities in a counter are most important to you. Through careful shopping and research, you're sure to find a material that will fit both your needs and your budget.