Mold growth can ruin the comfort and safety of your home. In fact, out of all of the rooms in your house, your bathroom could become the primary area where this dangerous fungus grows. Rather than allow mold to take root in your home, you may be encouraged to remodel this room to make it less inviting for this fungus. These important remodeling tips can help you maintain a safe, clean, and mold-free bathroom.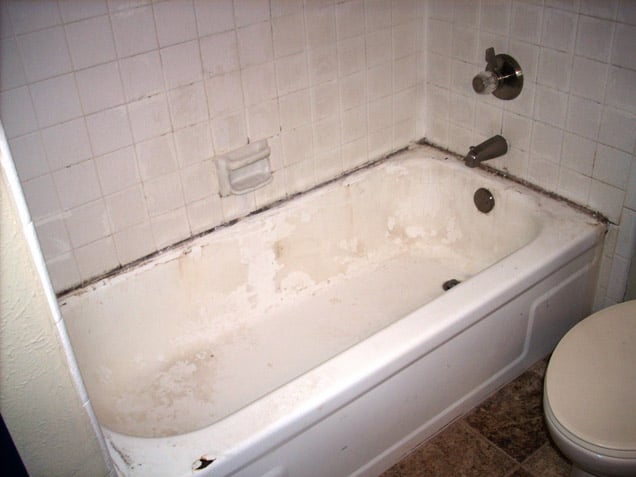 Increase Air Flow
Bathrooms that have poor air flow invite mold to take root inside the walls, flooring, and plumbing. If your bathroom does not currently have a ventilation system, you should install one immediately to increase the flow of air and keep your bathroom dry, especially after you or a loved one takes a shower or bath. If you cannot install a ventilation system or you do not have the budget for it, you could also circulate the air and help your bathroom remain dry by adding screens to the window in this room or by installing a ceiling fan if you have room for one of these fixtures.
Upgrade to Better Plumbing
Many homeowners use vinyl or plastic plumbing fixtures because of the low cost and the wide availability of these selections. However, vinyl and plastic pipes and plumbing parts often crack, break, warp, and leak quite easily, causing water to pool under cabinets and along floorboards. This water damage in turn could easily cause mold to grow in your bathroom. Rather than deal with leaking pipes, drains, and more, you can prevent mold from growing because of poor plumbing by investing in fixtures made out of metal or polished brass.
Remove Carpeting
Carpeting can go a long way in concealing dangerous mold growth in your bathroom. When you get out of the shower and step onto the carpet floor, the water that drips off you and the shower curtain can soak down through the carpeting, into the matting, and onto sub-flooring. Over time, mold can begin to grow, making your bathroom toxic and dangerous. You can prevent water from soaking through your flooring by removing the carpet and laying tile or ceramic instead. These materials resist water absorption and mold growth.
Choose Paint Instead of Wallpaper
Like carpeting, wallpaper can also conceal mold. Wallpaper tends to be porous, allowing water and humidity to soak through the paper and onto the wall beneath it. Rather than allowing mold to take root behind your wallpaper, you can prevent this threat by painting your walls instead. Painted walls do not absorb humidity and water like wallpaper does, reducing the likelihood that mold will form behind your walls' surface.
Keep Your Shower Curtain Spread Open
A simple step that can go a long way in stopping mold growth is to keep your shower curtain spread open rather than bunching it to one side after you are done bathing. A bunched-up shower curtain cannot air out properly, giving mold a chance to grow. After you get done with your shower, you should remember to keep the curtain spread across the rod so that it can air out thoroughly.