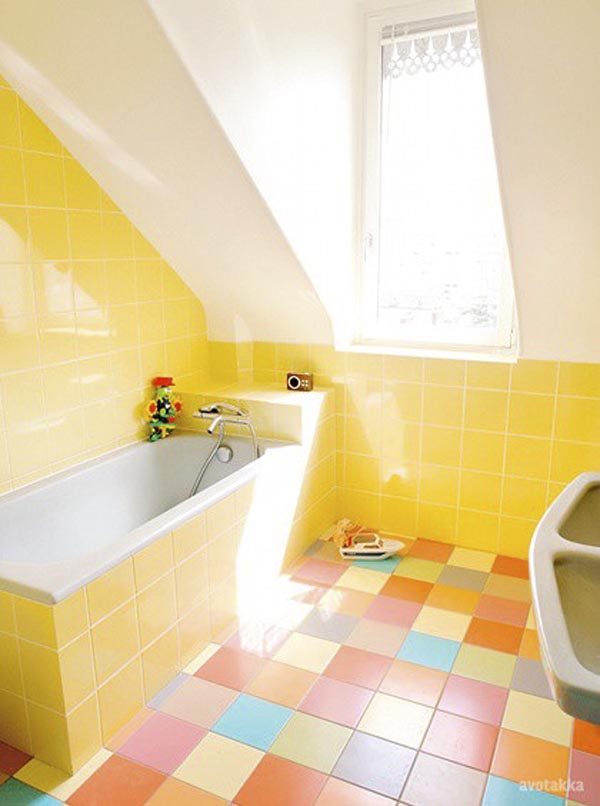 If you've recently bought an older house as a starter home, because of downsizing, or as a future retirement nest, you've probably already discovered one not-so-charming feature of vintage architecture: Small, cramped, dark and inadequate bathrooms.
Next to a state-of-the-art kitchen, an upgraded bath is the single most important improvement that will not only make life more comfortable, but also lure future buyers and add instant value to your home. Whether you plan to hire a contractor or do most of the work yourself, remodeling a bath is a time consuming and expensive job, and you'll likely have to live with the results for years.
Here are a few things to think about before you pick up the sledgehammers.
First Things First
Updating your cranky plumbing and overworked electrical service won't make visitors ooh and ah with amazement, but these two steps are essential to protect your investment, save you unexpected headaches in the long run, and add significant resale value to your home. Replace worn out steel pipes with modern copper, and instead of just adding GFCI switches to bring the bathroom up to code, consider installing all new wiring. Even if you pride yourself on your do-it-yourself skills, plumbing and electrical are two fields that are best left to the experts. Look for technicians who are licensed and certified by your state.
Make the Most of Available Space
Unlike today's luxury bathrooms, those of yesterday were built primarily for utility. Vintage bathrooms are often small, with a sink, tub and toilet crowded together, leaving little room for movement or getting ready in the morning – especially if there are two or more of you. Get creative when thinking about how best to use the space you have. Solutions for small spaces include removing the tub and installing a shower stall, or ripping out a vanity in favor of a pedestal sink and hanging cabinets. If there is a linen closet adjoining the bathroom, you may be able to eliminate it and extend square footage without cutting into living space.
Take Advantage of Technology
Even if you love the old-fashioned look of your bathroom and feel it suits the style of the house, look for modern reproductions of older designs to take advantage of new developments in technology. Water saving touch-to-operate faucets and low-flow shower heads are available in materials and patterns that mimic vintage looks, and newer acrylic claw-footed tubs have the same great presence but are lighter and longer-wearing than their cast-iron counterparts. Replace water sensitive beadboard wainscoting with vinyl and retain the same classic wall treatment with the added benefit of increased durability.
A few other tips:
Let there be light. Older bathrooms often include one small window and an overhead fixture. Light is an important component to creating the illusion of space. Add recessed lighting, widen the window or add a skylight if possible. If there's no room to improve, install a larger mirror.
Ventilate. Especially in small bathrooms, a ventilation fan is a necessity, but it shouldn't be an afterthought. Build adequate ventilation into your blueprint and pick the right fan for your application.
Get better grout. Picking out new tiles is fun – but don't forget to seal them with the right product. A good grout that resists water, heat and mildew will keep your beautiful tiles looking that way for years to come.
Get creative with storage. If you do replace a tub with a shower, consider installing adjoining floor-to-ceiling cabinets to maximize storage without sacrificing floor space. Get the look of a standard vanity in a smaller size with a pair of floor cabinets and a wall- or counter-mounted sink.