Nothing quite compares to the relaxation that comes from soaking in a tub after a day out in the cold, or even a cool bath after a hot, muggy day. A bath filled with lavender and other scents can make you sleep like a baby. A soak in Epsom salts pulls toxins from your body and gives you the softest skin imaginable. There are so many useful benefits to gain from soaking. That's why it's important to love your bathtub.
When we think of freestanding bathtubs, chances are we picture a white, claw-foot tub, possibly atop a retro black and white tiled floor. There's nothing wrong with the classics, but there are so many different options to choose from! Below are some of our favorite shapes.
Small Sitting Tub

This soft pink soaking tub is a wonderful solution to a bathroom that's tight on space. This shape may not give you to ability stretch out completely, but still comfortably recline while you soak. It's small and simple, yet adds a charming touch to the room.
Round Bowl
This contemporary tub provides enough room to move around comfortably and freely. Its shape is cool and sleek, but also makes a bold statement at the same time. The pure white of the tub couples perfectly with cool shades of teal to create a soothing environment. This tub is ideal when space is not an issue, especially if you'll need room enough for two.
Trough Tub
What's more rustic than a tub crafted from an old trough? Climb into a warm bath filled with essential oils and drift away to a balmy country evening where there's not a worry in the world.
Classic Claw-foot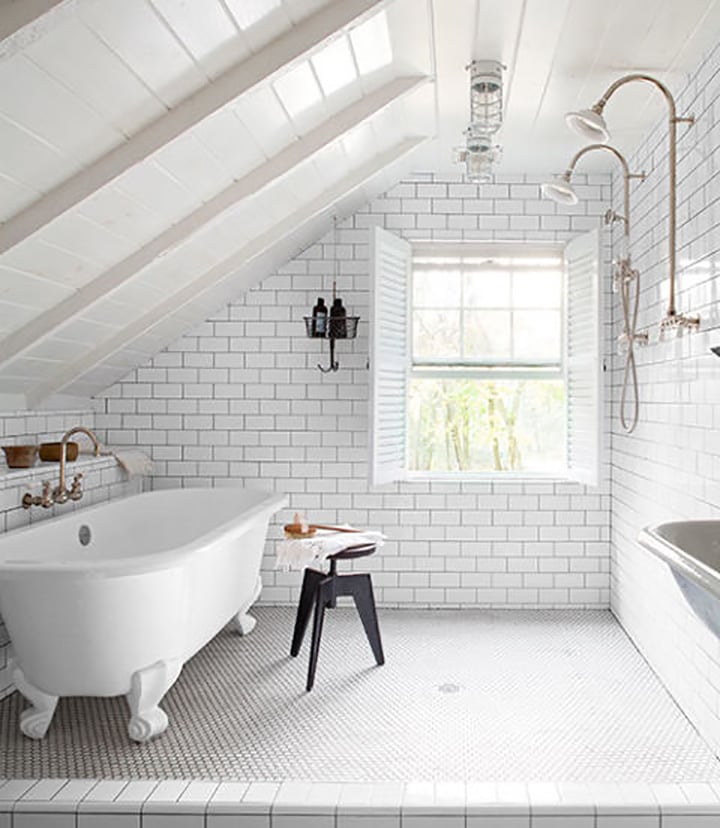 There's nothing quite as elegant as a classic claw-foot bathtub. Stick to the original if you want to give your bathroom a stylish, vintage ambience.
Squared Edges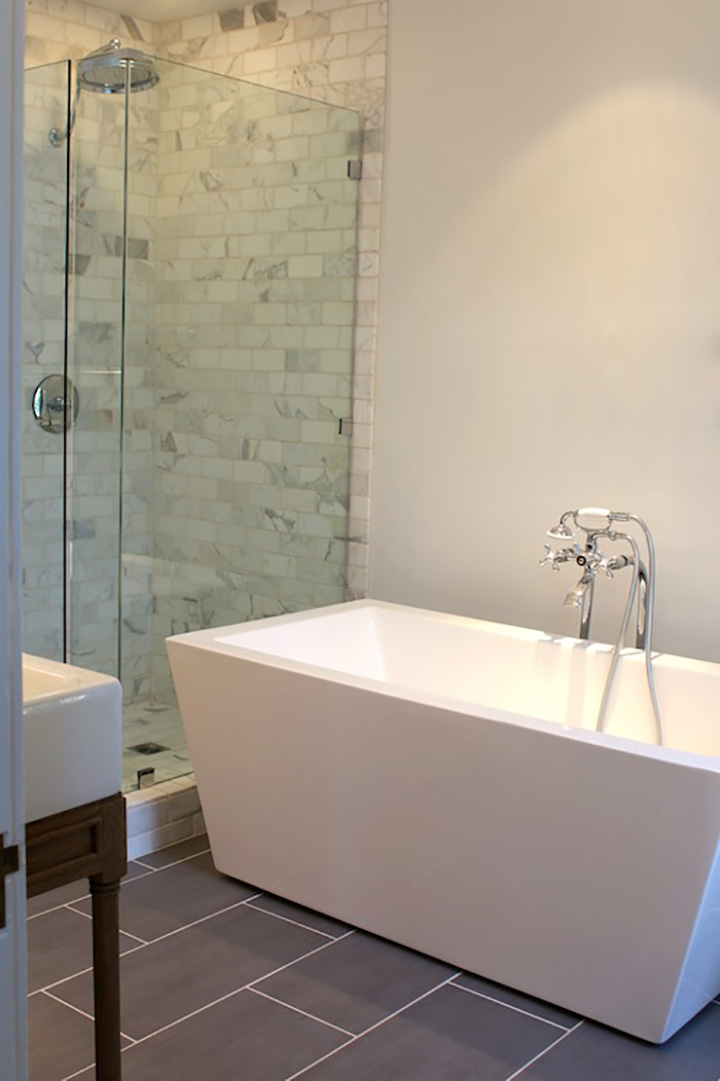 Squared off edges give this bathtub a sharp, clean look. If your taste is more on the modern side, give this shape a try.
Double Slipper
Do you like to watch movies, read, or listen to tunes while you soak? If you're the type that takes relaxation very seriously, then this shape is for you. The elongated sides of a slipper style tub allow you to comfortably recline with your neck and back supported.
Which shape is your favorite?