Kitchen cabinets are important. Covering a majority of the room, you want them make a statement and ultimately help you achieve the kitchen of your dreams. Choosing the right cabinets may seem like a simple task at first, but there is a lot more to consider than what meets the eye. We've provided a simple guide of terminology to make your journey in choosing kitchen cabinets a little easier.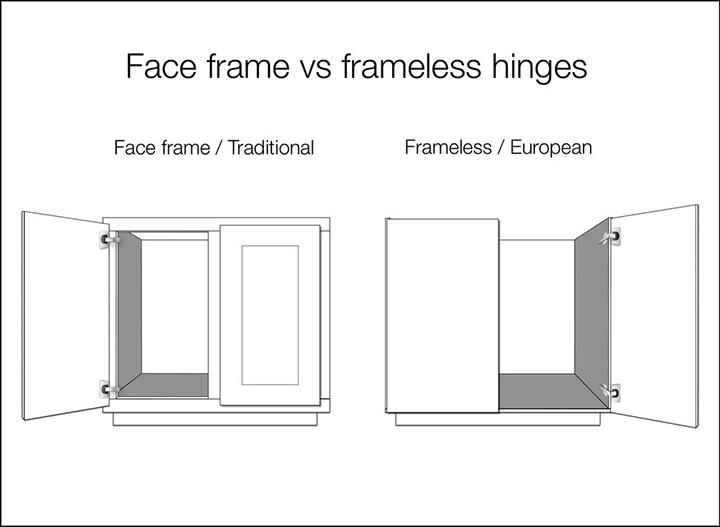 Frames

As you can see above, a face frame is a traditional approach to kitchen cabinet construction. A majority of kitchen cabinets use a framed structure. How ever a non-traditional approach may be right for you if you're looking for more of a modern edge.
Full Overlay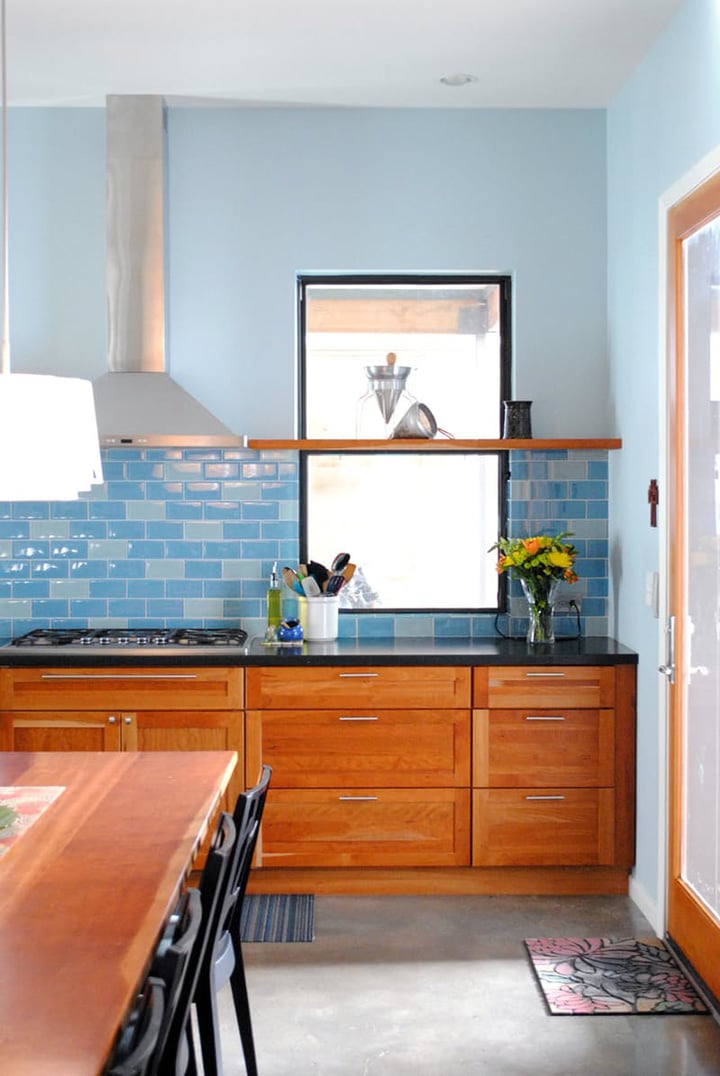 Door completely overlays the frame, covering the opening as well as the entire face of the box. Surfaces are continuous offering a sleek and finished outcome.
Partial Overlay

Doors are mounted over the face of the frame, covering the opening completely while partially covering the finished face frame. Partial overlay is a common style amongst older homes. It can make your kitchen feel a bit out dated, but if done correctly can give off a charming, vintage look.
Inset

The cabinet doors are set inside of the face frame instead of on top. This style is often used in cabinets lower to the ground.
Most Common Door Front Types
Recessed Panel

More commonly referred to as shaker style cabinets, recessed panels are a great choice if you're looking for simple, clean lines and a decent price point.
Raised Panel

Opposite of a recessed panel door, the center panel is raised.
Slab

Slab style cabinet doors are made of one solid panel and do not involve a face frame. Slab doors are great for creating a modern, minimalistic concept.
Beaded Panel

Beaded panel door fronts can provide a homey, cottage feel if warmth is what your after.
Materials Used In Cabinetry
Wood: Naturally occurring, solid wood.
Medium-Density Fiberboard (MDF): Wood product, comprised of wood fibers joined together by adhesive.
Particle Board: Wood particles that have been pressed and bonded with adhesive.
Plywood: Wood product, made by combining very thin layers of wood together.
Laminate: Covering for cabinets.
Melamine: Similar to laminate, plastic like covering for cabinets.
Thermofoil: Vinyl covering for cabinets.
Which style of kitchen cabinet best suits you?