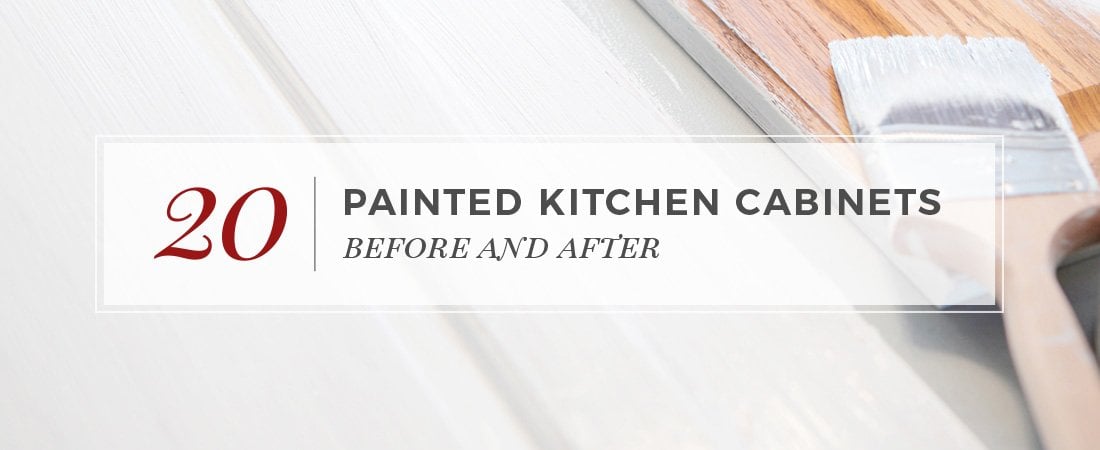 A kitchen a makeover doesn't need to have a big cost to leave a big impact. Painting your kitchen cabinets is a relatively affordable and fast option if you want to upgrade your kitchen yourself. All you need is a vision and a fresh coat of paint to rejuvenate your cooking space.
When deciding if you should salvage old materials, it's important to know what you are getting yourself into. Choosing the right color and the correct method could make all the difference. Painting cabinets can be low cost, but it also requires a lot of work and planning to attain a desirable outcome.
To help you decide if you should take on the challenge, we've found 20 painted cabinet before and after photos that illustrate a complete transformation. Even the most outdated cabinets have the potential to be brought back to life. Once you have a concept in mind, check out our pros and cons of painting kitchen cabinets to uncover what to expect when it comes to the cost and time commitment involved in taking on your project. If you opt to install new kitchen cabinets, consider pre-assembled kitchen cabinets for easier installation.
Painting Kitchen Cabinets: Before and After
You don't want to start painting your kitchen cabinets without a vision in mind. Determine which style works best with the space you have before picking up a paint brush. If you feel overwhelmed with the process and don't love the design of your existing cabinets, consider purchasing pre-assembled kitchen cabinets to modernize your kitchen.