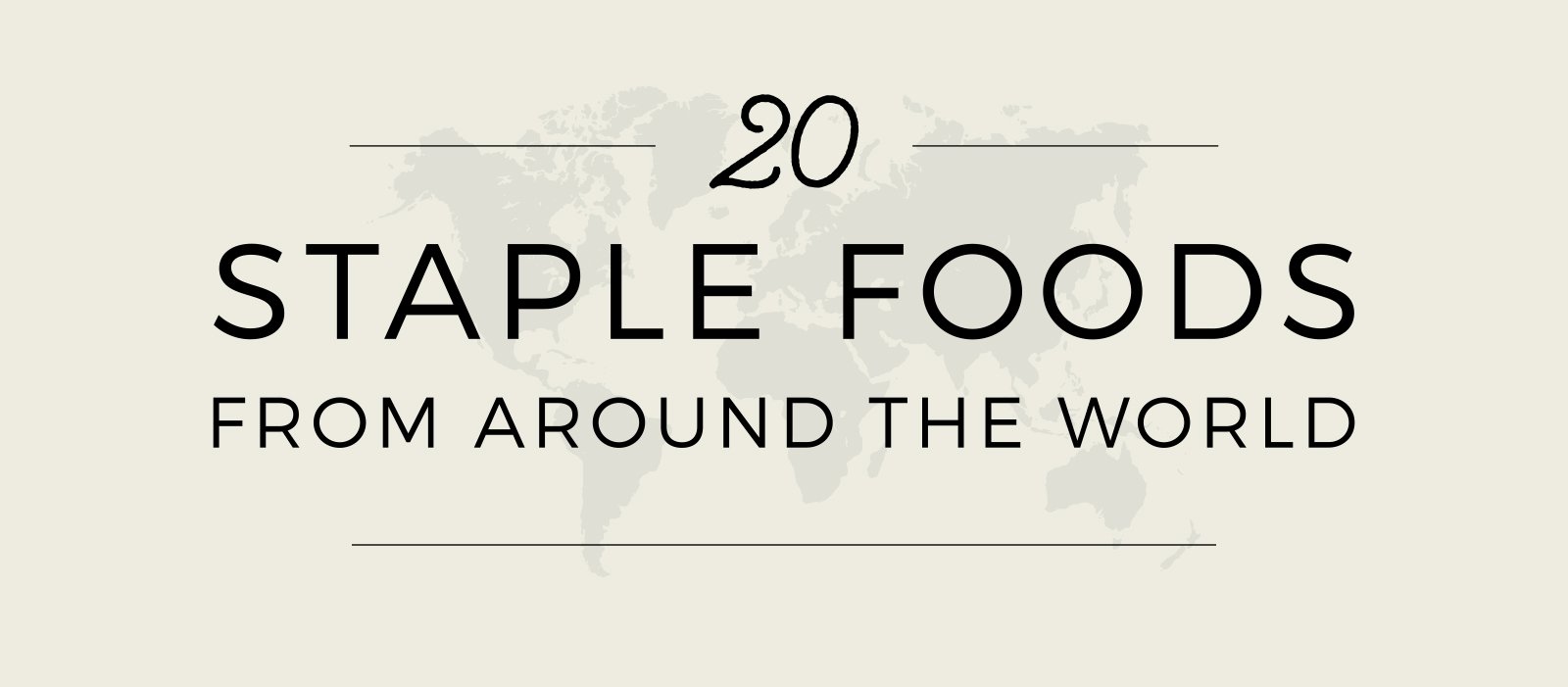 Food is at the center of many cultures across the globe, but the typical ingredients and techniques used to create popular dishes can be unfamiliar to people of different backgrounds. The availability of local ingredients helps establish the tastebuds of those who grew up with specific flavors and aromas in the the kitchen, but this can vary greatly from country to country.
We pulled staple foods from 20 of the most populated countries in the world to find out just how much local flavors can vary based on location. We learned that what can be familiar to one person, might be foreign to another—perhaps there is a delicacy you've never even heard of before. How many of these key ingredients have you tried?
Of course, there are hundreds of key ingredients used in dishes from the highest populated countries in the world. Although each region has a specialty, we pulled the most prevalent flavor from popular dishes eaten each country. If there is an ingredient that stands out to you that you'd like to try, peruse restaurants that specialize in that country's cuisine to test it for yourself.